Welcome To Fieldview Holidays - Charming self-catering holiday cottages near Louth - the Capital of the Lincolnshire Wolds!
Welcome to Fieldview Holidays
Charming holiday cottages available to let within the outskirts
of Louth - the capital of the Lincolnshire Wolds!
Call us on 07931464518 or 07976037774
The holiday cottages are situated on the grounds of an old Georgian detached dairy farm house, which sits in approximately 4 acres of private land.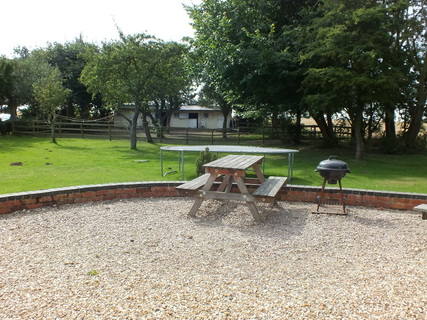 Three charming holiday cottages have been built to the highest specification, following the rebuild of a barn.
Each cottage can sleep up to six people and has a fully fitted bathroom including shower and/or whirlpool* as well as a spacious lounge/kitchen/diner which is situated on the first floor to allow full advantage of the spectacular views to be taken. Private patio areas are also available for each cottage with BBQ's supplied.
All accommodation units are tastefully decorated and consist of a fully fitted and resourced kitchen, TV and DVD player within the lounge, linen, bedding and towels.
Fieldview Holidays boasts great views of the surrounding Lincolnshire countryside and wildlife, as well as being home to the very friendly family ponies and sheep.
As a fabulous bonus our outdoor swimming pool and terrace is heated from April to September, but your welcome to dip your toes anytime during your stay!
Like our page on Facebook - Fieldview Holiday Cottages - or even add our profile - Fieldview Cottages - to see more pictures, any recent updates and new offers.